Looking to get away from it all? Nothing is better than a North Shore vacation on beautiful Lake Superior while relaxing at Aspenwood vacation cabin in Lutsen MN. We have one of the best Lake Superior cabin rentals in the area.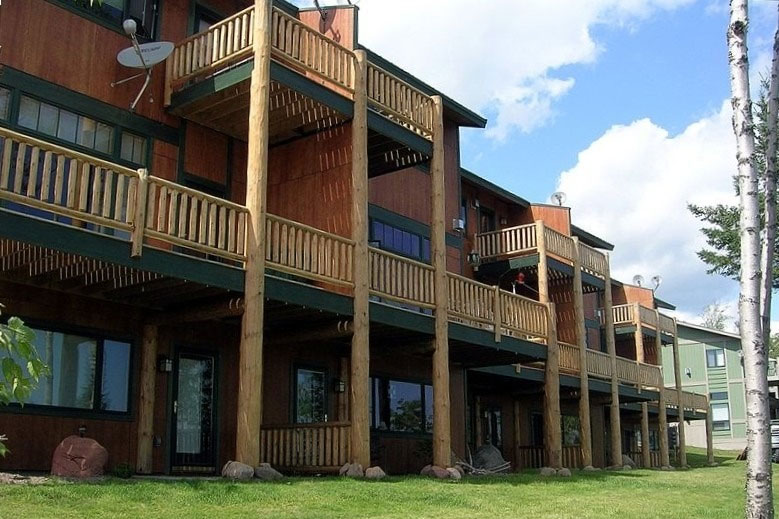 "Our family loves this beautiful place that sits on a cliff overlooking Lake Superior. The views our breathtaking! As we are leaving and driving home we are already thinking of our return trip to this amazing place."
| | |
| --- | --- |
| | Available |
| | Reserved |
| | Different Month |
"We loved your vacation home. It was amazing. The location was awesome. The house was beautiful and has an amazing view. We appreciated the fully stocked kitchen. You thought of everything! And the towels and bath mats and beds were plush! So comfortable. We will definitely be back."
Rental Rates for Our Lake Superior Cabin
ADDITIONAL INFORMATION ABOUT RENTAL RATES
Refundable Damage Deposit $200
Booking fee $50
Tax Rate 12.375%
Optional:
Pet Fee $75 + tax
Open extra bedroom & bath $60 + tax (see notes)
Base rates are for 2 people. Add $25/person/night for all adults and children 2 years or older. Under 2 years are free.
Note: I keep my rates lower for groups of 5 or less by opening/closing bedrooms & baths. You'll always have access to all the living areas.
3 or less you'll have 2 bedrooms/baths open (owner's suite upstairs and main floor).

4-5 you'll have 3 bedrooms/baths open (owner's suite, main floor and choose between the upper level bed/bath or lower level bed/bath.

Groups of 6 – 8 automatically have all 4 bedrooms/baths open.
If you'd like to open up an extra bed/bath that is not automatically included with your group size, you can pay a one-time cleaning fee of $60 + tax for each bed/bath combination. This is a one-time fee not a nightly fee.
50% of your cabin rental fee is due at the time of booking. The balance, including taxes, fees and damage deposit is due 30 days before arrival.
Cancellations more than 30 days prior to arrival receive 90% of deposited funds less you $50 booking fee. Cancellations less than 30 days prior to arrival I will make every attempt to re-book the dates. If I can, you'll receive 90% of your deposited funds or 90% of the amount I was able to re-book at, whichever is the lower amount, less your $50 booking fee.
Overview of The Cabin and Lake Superior
Lake Superior
Looking to get away from it all while in Minnesota? You will feel like you are on the ocean while relaxing at Aspenwood in Lutsen MN. Immediately upon entering, you will notice that every room has an unobstructed view of Lake Superior, making you feel as if you are part of the lake.
Late afternoon and evenings are magical at the lake. Build a fire on the rocks and count stars while the moon dances across the water and later fall asleep at night to the sound of waves lapping on the shoreline. Early risers can watch the sun rise right out of the water while drinking coffee on one of the lakeside decks or sleep in until the warm sun greets your face.
The Home
The interior of Aspenwood leaves nothing to the imagination as to where you are; on the north shore of Lake Superior. 2,500+ square feet of living space are adorned with hand-made log furniture and other creature comforts only a newer home can bring. Gourmet kitchen with granite counter tops, two gas fireplaces, upper and lower TV areas with satellite TV/DVD/VCR (and movie library) as well as a game area allow large groups to each have their own space or couples have plenty of room to roam.
Sleeping Options
All 4 bedrooms have a dedicated bath and the owner's suite has a two person 'Jacuzzi' whirlpool that overlooks the lake for romantic evenings or soothing sore muscles after an invigorating day of skiing, biking or hiking.
Things to Do
**We have direct access to the Gitchi Gami Bike Trail. You can bike to the Temperence River state park and hike the waterfalls without getting in your car!**
The north shore of Lake Superior offers something for each season. Skiers are welcomed home with in-floor heat on each level providing your feet and body with the most luxurious heating system available. Groomed cross country ski trails are less than one mile away and Lutsen Mountains are 6 miles away for easy access. Our insulated, attached garage is a convenient place to store all your ski equipment and car.
Stay cool during hot summer days with Lake Superior's natural air conditioning or travel a few miles inland and enjoy area lakes for fishing or boating. Superior National Golf Course is only 3 miles away and offers 27 of the most visually stunning (and quite challenging!)holes in the Midwest.
Enjoy 5 restaurants within 10 minutes of our north shore rental home such as Lutsen Resort and Blue Fin in Tofte MN.
Grand Marais MN is a 20 minute drive down the shore and has many unique shops to satisfy even the biggest shoppers. Take a pick of some fabulous cuisine while in town and enjoy the views of the harbor.
Don't forget about spring blossoms, hikes along streams bloated by spring rains and unmatched fall colors in the Boreal forest. April and November are great quiet times to curl up and read a book by the fire and listen to the waves on the shore when you just need some time to yourself.
Take advantage of everything the area has to offer or stay in and do nothing at all. Either way, Aspenwood has what you are looking for!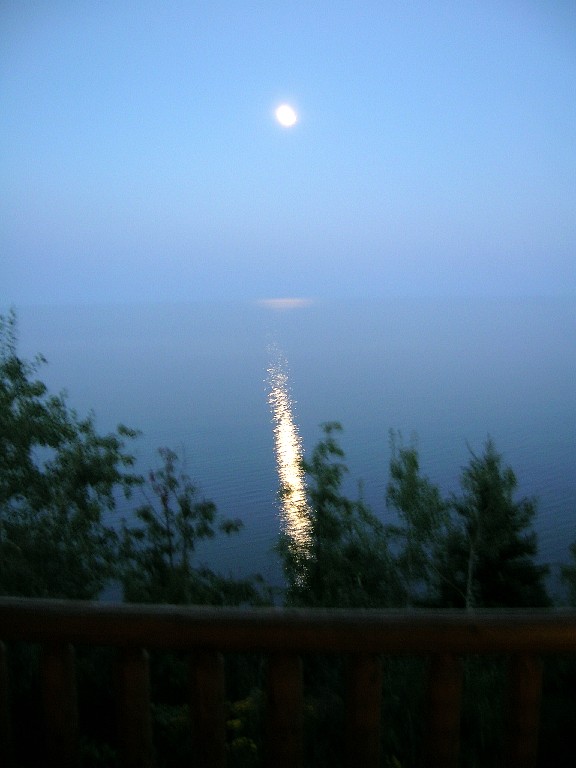 "We had another wonderful stay at Loon Lodge on Lake Superior!They have excellent COVID precautions which helped make our stay even more relaxing. Everything was super clean with all of the necessary amenities available. Rick, the owner, is wonderful to work with. I would recommend this wonderful place on Lake Superior to anyone!"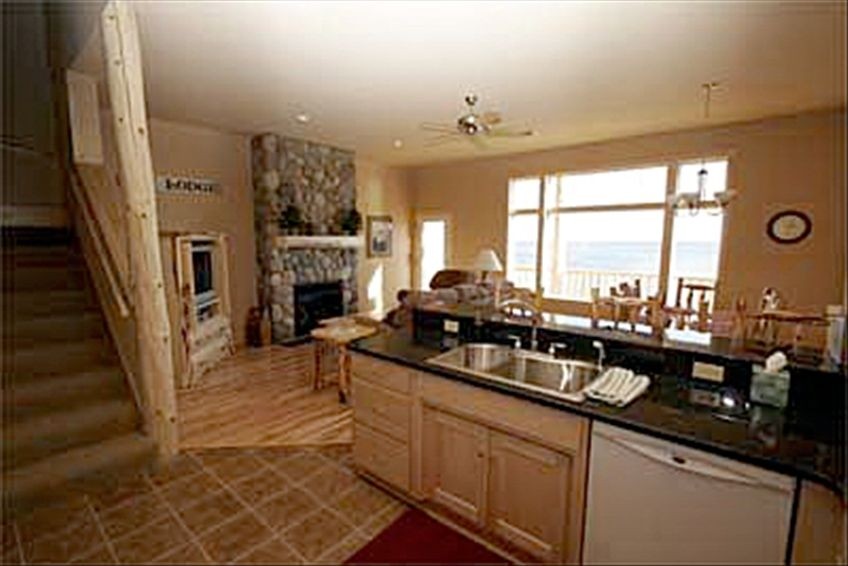 Two-story with walkout basement (main floor does have a bedroom & bath). One step into the home from the exterior.
Vacation Cabin Rental on Lake Superior
Guests Provide Their Own Meals
Minimum Age Limit For Renters:At least one renter must be 25 or older when groups are larger than 2. Married couples are exempt. This does not apply to parents with children.
Children Welcome:We have a upper level bedroom with it's own bath. There is a light house theme that kids love. This is also a good room for young children as it is easy to get dark during the day for naps.

Non Smoking: On deck only

Pets Considered:$20/day with a $60 cap. If you stay 4 nights your pet fee is only $60. Dogs only.
Owner's Suite: 1 kingWalk in closet with 2 person Jacuzzi tube overlooking lake
Lighthouse bedroom: 2 twin/ singleFull bath located inside bedroom
Lower level lakeside: 1 queen Only bedroom on lower level
Main floor bedroom: 1 king This is a king daybed (two twin beds that convert to a king) with regular mattresses
King size beds (2) Master bedroom and main floor bedroom, Queen size Beds (1) Lower level, Twin or Single Beds (2) Upper level bedroom
Owner's bath: toilet, shower, jetted tub 2 person jetted tub overlooking lake. 3X5 shower. 2 sinks
Upper level lighthouse bedroom bath: toilet, combination tub/shower, tub Located inside the upper level lighthouse bedroom
Main floor bath: toilet, shower Serves main floor living areas and bedroom
Lower level bath: toilet, combination tub/shower Serves lower level living areas and bedroom
In floor heating on the lower and main floor (your feet will thank you). Walkout lower level with a game area. Log furniture throughout. 9′ ceilings in the lower level and 10′ ceiling on the main floor.
Books
CD Player
DVD Player: (2)
Game Room: table for playing board or card games
Games
Music Library:Located with the video library on the main floor
Satellite (location Duluth stations): (2) Lower level and main floor
Stereo: (2)
Television: (2) high definition with
HDMI & USB hookups
Video Library:We have a video library at both television areas.
ATM/Bank
Fitness Center
Groceries
Hospital
Antiquing
Beachcombing
Bird Watching
Biking (paved trail access from driveway & mountain bike trails in Tofte, Lutsen & Grand Marais
Boating (charters out of Tofte and Grand Marais)
Dog sledding
Golf at Superior National
Miniature Golf
Scenic Drives
Shopping
Sight Seeing
Skiing (downhill and cross country)
Walking/Hiking
Wildlife Viewing
Lakefront:The pebble beach is accessible by a staircase (follow the signs in the parking lot). If you don't want to use the staircase, there are two fire/sitting spots on the water. Both are accessible by the path/lawn.
Rural
Cross Country Skiing
Cycling
Deepsea Fishing
Fishing
Fly Fishing
Freshwater Fishing
Golf
Golf Privileges Optional
Hiking
Hunting
Jet Skiing
Kayaking
Mountain Biking
Mountain Climbing
Rock Climbing
Roller Blading
Sailing
Ski Privileges Optional
Skiing
Snowboarding
Snowmobiling
Swimming
Tennis
Water Skiing
Dining: Table seats 6 and breakfast bar seats 3
Dining Area
Seating for 9 people
Broadband Access
Clothes Dryer: Located in the rear foyer
Garage: Insulated and attached to home with a door opener. The gas grill is kept inside. There is plenty of space for your car, bikes, golf and ski equipment. The
garage normally stays above freezing.
Gas Fireplace: (2) Main floor and lower level
Hair Dryer
Heating: In floor heat lower and main floor. Baseboard heat upper level
Internet: Fiber connection with about 50 mbps download/10 mbps upload speed. Very fast!
Iron & Board
Linens Provided: Every linen you need for sleeping and bathing is provided
Living Room: With view of Lake superior and stone fireplace
Parking: 1 car in garage. 1 car can park in front of garage. Overflow parking on upper driveway.
Parking Off Street: We have extra parking spaces available in the main driveway
Parking For RV/Boat/Trailer: In the extra parking spaces off the main road.
Telephone: Local calls only. Cell phones are spotty on the north shore. You may have to go upstairs or to the driveway to get a decent signal
Towels Provided
Washing Machine: Located in the rear foyer
Wireless Internet
Coffee Maker
Cooking Utensils: Pretty much everything you need including a coffee maker, toaster, large and small cooking bowls, etc.
Dishes & Utensils
Dishwasher
Ice Maker
Kitchen: Granite counter tops and full cooking utensils. You can easily prepare small or large meals. You have direct access to interact your family/friends in the great room and dining room. There are 3 stools that line the breakfast bar.
Microwave
Oven
Pantry Items: Misc spices and cooking items
Refrigerator: has ice maker
Stove: Glass top
 Toaster
Balcony: This is a great morning coffee area with seating for two with and a table off the master bedroom.
Deck/Patio:Direct south exposure and only 40′ from the edge of the beach. You're 30′ off the water and the views are to die for. Probably one of the most favorite spots of our guests.
Golf: Superior National in Lutsen
Lawn/Garden:The association has 600 ft of lakeshore accessible by a staircase on the NE property line and corresponding common grounds around the homes. Bike trail is located directly off the driveway.
Outdoor Grill: Weber Gas Grill in garage
Tennis: Tofte
Jetted Tub: It's not in the bathroom but in a corner of the owner's bedroom. It's designed for 2 and has a great view of Lake Superior. There is a massaging chair as well as internal lights.
Aspenwood Association is comprised of 25 townhomes within 4 buildings. There are no resort amenities (pool, game room, etc.)
What Our Clients Has To Say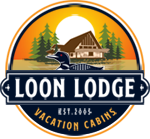 Great place to stay. Reasonable rates.
Lake Superior
"Great place to stay. Reasonable rates. Nice home. Nice location. Owner is responsive and easy to work with. Great for a group of people to share lodging and still have plenty of room and privacy."